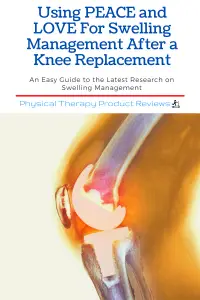 It was your first night in your own bed after having a total knee replacement. The sun happily pokes through the blinds as the birds sing a melodious tune that allows you to gently wake up. It's such a lovely morning that you almost don't notice the nagging pain and the enormous amount of swelling that has occurred whilst you were in dreamland. 
You may be wondering how you are going to deal with the swelling and pain after your total knee replacement surgery. Fear not, there are ways to combat the swelling and reduce the pain so you can recover faster. Continue reading for helpful information on reducing the swelling after a total knee replacement.  
Out With The Old And In With The New for Swelling Management
With any surgery there comes a certain amount of pain and swelling associated with it. A total knee replacement is no exception. You are going to experience some swelling and discomfort afterward. Some people may experience more than others. 
Until recently the standard approach to reducing swelling was a method called R.I.C.E. If you are not familiar with that term it stands for: 
Rest

Ice

Compression

Elevation
The R.I.C.E method has been used for years but as time has passed, newer and more improved methods have been created to reduce swelling and improve the recovery process. 
In the End - L.O.V.E Wins
The ways we treated swelling in the past have blossomed into new progressive methods of thinking and have given us a better way of approaching recovery after a total knee replacement. Follow the helpful tips in this guide and you will be sure to keep the swelling down for a speedy recovery. Remember to stay positive and that L.O.V.E always wins. 
Works Referenced:
https://www.sportsandspinal.net.au/early-injury-management-peace-love-not-harm/
Other Great Rehab Related Articles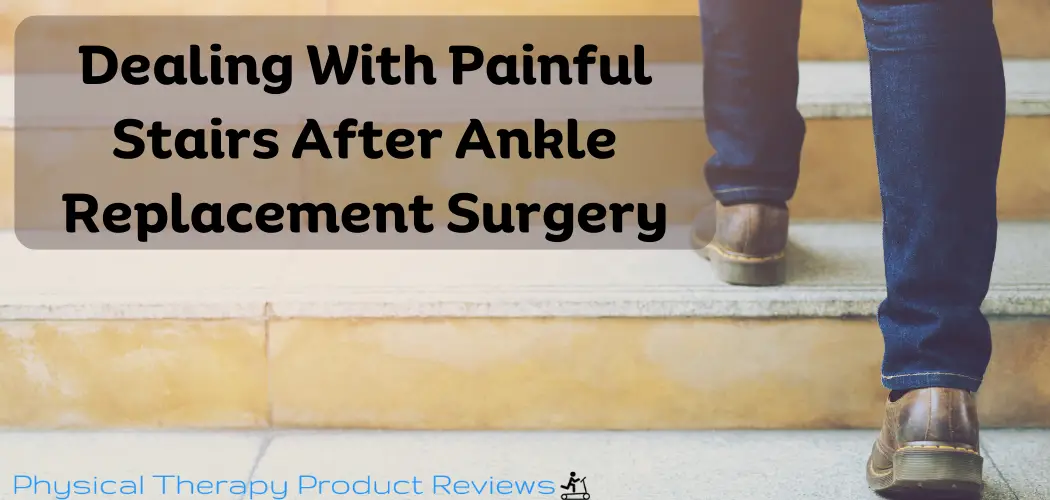 After undergoing an ankle replacement surgery, patients may experience pain when climbing stairs. The level of pain can vary from mild discomfort to severe pain, …
Disclaimer: The information provided in this post is for educational purposes only. This is not a substitute for a medical appointment. Please refer to your physician before starting any exercise program.