About Physicaltherapyproductreviews.com
The What: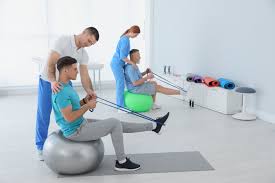 We're here you help you find the best equipment and give the most up-to-date advice on musculoskeletal impairs
We've taken the common questions that we get asked everyday and compiled them in one place to make it easier for people to get the information they need to help them.
Through our expertise, we are able to save you time, money, and hopefully reduce pain in an easy and presentable way. 
The Who:
We are a group of Physical Therapists using our knowledge and expertise to help people get better and answer the tough questions.
This way we save you time having to search the web looking at hundreds of iffy websites. 
All of our Physical Therapists have their DPT (Doctor of Physical Therapist) degrees from accredited universities.
We are all currently practicing so we know the latest needs and wants of the current patients.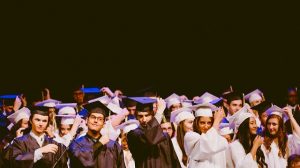 How Long Do Physical Therapists Go To School
Physical Therapists go to school for a total of 7 years now, 4 in undergraduate studies and then 3 more at a graduate level school to obtain a Doctorate Degree in Physical Therapy. 
Physical therapists specialize in treating muscles, tendon, joints, pain, and neurological conditions that might affect the body. It's our job to try and help your body work at it's highest capacity. 
We treat a lot of pain but we also work with brain and neurological diseases, work in women's health, and help with sports performance. 
Physical therapists are the true musculoskeletal experts that you want to seek to get help for any impairment that the body might have.
Frequent Writer's On Our Website:
Lisa Woolridge, DPT
After graduating from the University of Texas Health Science Center at San Antonio, Lisa served as a physical therapist in the Army. She treated orthopedic injuries in soldiers and family members, ran fitness testing clinics, and conducted wellness classes. Lisa left the military when she became a mother and remains involved in the medical field through freelance science writing and consulting.
Cecile Younes PT, DPT, Cert DN, MST, VRS
Dr. Cecile Younes is a graduate of Franklin Pierce University, where she received her Doctorate of Physical Therapy in May 2015. She attended the University of Delaware, where she obtained her undergraduate degree in Health Behavior Science and two minors in Coaching and Strength & Conditioning. Cecile is also certified in Dry Needling through the Dry Needling Institute. Cecile is also pursuing a certification in Spinal Manipulation through the American Academy of Manipulative Therapy, Spinal Manipulation Institute. She played Division I softball and, as a result, brings to her work a personal understanding of athletes' drive and passion and the difficulties involved in recovering from athletic injury. Her personal experience allows her to motivate and inspire her patients through post-injury/surgery rehabilitation. She specializes in a variety of musculoskeletal and orthopedic conditions.
Kolten Tea, DPT, SCS, CSCS
Kolten is a native of Montrose CO. He attended Colorado State University where he received his BS in Health and Exercise Science and he completed his Doctorate of Physical Therapy from Franklin Pierce University in Goodyear, AZ. Kolten has worked across Colorado and as a traveling physical therapist with his wife before having an opportunity to return to his hometown of Montrose. He treats a variety of different patients with a specialty in Orthopedics and Sports Medicine. Kolten is a board-certified Sports Physical Therapist, a Strength and Conditioning Specialist, and is certified in Functional Dry Needling. He is also a certified Running Analyst.  Kolten enjoys spending his free time playing in the mountains, biking, hiking, skiing, fly fishing, and camping with his family. 
Kelsey Downing, DPT
Kelsey Downing earned her Doctor of Physical Therapy (DPT) degree in 2016 from Campbell University in Buies Creek, NC. Since then, she has been working in a variety of settings. From outpatient, acute care, and home health she has gained a wealth of hands-on knowledge. Additionally, she has sought out further certification in manual therapy, concussion management, and lymphedema management. She continues to be driven to learn and refine her skills to improve patient care.
Contact Us:
We are sure that you are going to love the site if you have any questions feel free to contact us, or email us here: ptproductreviews@gmail.com.
Disclosure:
For finding these products we do get a small commission that helps us keep this website going!
We are a participant in the Amazon Services LLC Associates Program, an affiliate advertising program designed to provide a means for us to earn fees by linking to Amazon.com and affiliated sites.
Great Rehab Related Articles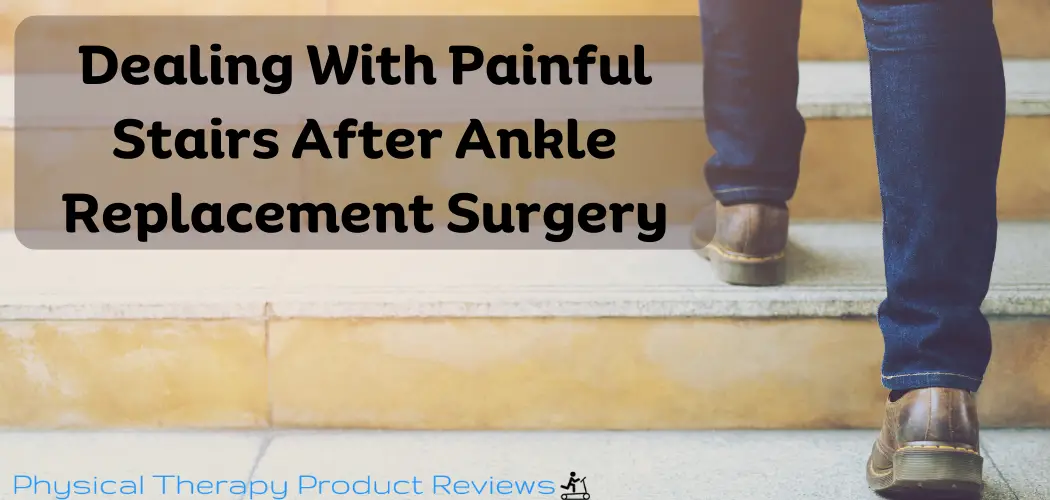 After undergoing an ankle replacement surgery, patients may experience pain when climbing stairs. The level of pain can vary from mild discomfort to severe pain, …