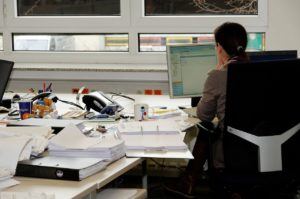 Desk jobs can be both boring and unhealthy. Unfortunately, many of us have to sit at a desk for most of the day. Who said desk jobs have to be boring? Keep your blood flowing and energy levels up by using an under the desk bike, and burn some calories while you're at it.
Some of the links in this post are affiliate links. This means if you click on the link and purchase the item, we will receive an affiliate commission at no extra cost to you. All opinions remain our own.
What is an Under the Desk Bike?
An under the desk bike is a small piece of equipment that sits under your desk. This compact machine lets you pedal away while completing work at your desk. It's a stand withpedals that function the same way as if you were biking.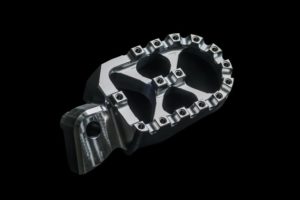 Under the desk bikes are a great way to stay active, fit, and stimulated in your home or work office. An under the desk bike is stable and sits on the floor, so you won't need to worry about losing focus on your work to stay balanced.
What are the Benefits of Using a Seated Bike?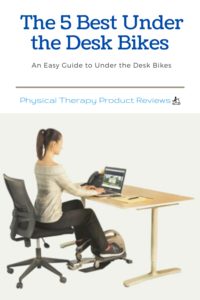 Besides not having to go to the gym before and after work, there are a ton of benefits to a seated bike. 
Convenience:

Use it essentially anywhere at any time.

Stay active

: Answer calls, emails, and join video conferences, all while exercising. 

Stay alert

: Keep your blood pumping and energy up and you'll naturally be more stimulated and alert. 

Increase productivity

: Exercise has been shown to increase focus and productivity.

Low-impact workout

: Pedaling in the seated position without any additional weight is easy on your knees. Get the workout without the strain on your joints. 
What to Look for in an Under the Desk Bike?
Tension and Resistance Levels:
A good under the desk bike will give you the option to turn the heat up when you want to and take it down a notch when you need to. Think of it in terms of a spin bike. The further right you twist the knob the harder it gets and vice versa. 
Portability
If the seated bike you choose isn't very portable, it won't be as convenient to use. They should be light enough to transport, but heavy enough that it stays on the ground comfortably without any wobbling.
Noise
You'll want to use your under the desk bike while working. If it's loud and distracting, it won't be a great work buddy. Also if it makes annoying sounds in general, chances are you won't want to keep going. 
Screens and Monitoring
Most people become motivated when exercising if they can see their workout stats in real-time. It's important to have a small screen so you can see the progress you're making. 
FAQ About Under the Desk Exercises
How Often Should I Use an Under the Desk Bike?
We recommend starting light at first and then building up your tolerance. If you started at 30 minutes 2x a day thats a great start. You can build up to a couple of hours a day of pedaling while you're working.
How Many Calories Does an Under the Desk Pedal Exercises Burn?
You can burn up to an extra 600 calories a day depending on how much you use the pedaler. This depends on the resistance, time used, and intensity of the exercise. Worker's were given an under the desk bike ranged from a third of a mile to almost 13.5 miles.  
Does Using an Under the Desk Bike Cause Arthritis?
No, using an under the desk exerciser does not cause arthritis. In fact, exercise has been shown to be joint protective and actually help prevent arthritis from developing.
Can I Use an Under the Desk Bike for my Arms?
Absolutely. You can exercise your arms in the same way as your legs. Just place the bike on top of your desk and use your arms to pedal. Just be sure to get it at a comfortable height to prevent injuries. 
Does an Under the Desk Bike Help You Lose Weight?
It can! Researches tracking 18 workers who were given under the desk bikes found that they burned from 9 calories to 500 calories. In addition to a balanced diet, that amount of calorie burn is enough to help with weight loss. 
The Best Under the Desk Bike for Working out at Work
DeskCycle Under Desk Bike Pedal Exerciser
Summary: This under desk bike is a fan favorite. It fits under the desks as low as 27 inches. At 23 pounds, it's portable and lightweight. The high-quality mechanisms give you smooth and noiseless results as you burn calories for a distraction-free workout. 
Pros:  Has a screen to track progress and provides an online calculator to figure out how many calories you've burned. It has several levels of resistance, offering nearly two times the amount of many other brands with a total of eight options. 
Cons: Some users report that it might not be the best option for taller people, as your heels might hit the floor while pedaling. The parts are a little difficult to assemble. 
MagneTrainer-ER Mini Exercise Bike
Summary: With a 30-day money-back guarantee and a one-year-warranty, MagneTrainer-ER Mini exercise bike is confident you'll love their product. This under the desk bike has an extra-wide base for added stability and has a 39-pound flywheel to ensure smooth pedaling. 
Pros: This bike offers the largest resistance range yet, while not being limited to an eight-level function. The dial acts just as a spin bike so you can hit all the levels in between the whole numbers. An automatic LCD screen that turns on and off when you're starting up and finishing makes it convenient to track your workouts. 
Cons: While some users like the heavy flywheel, others find it to be less portable for this reason. Others said that it was a good thing they had a year warranty because after a few months they needed several parts to be fixed like the turn knob.
Vaunn Medical Folding Pedal Exerciser
Summary: Arguably one of the most portable under the desk bikes there is with its lightweight and less chunky body. Built with physical therapy in mind, you can do it from just about anywhere. It's also multifunctional and can be used as an arm exercise as well. 
Pros: A beautiful LCD screen keeps track of all the important figures and numbers like cycle counts and calories burned. Most users write in that this is one of the more sturdy bikes there is due to its wide base. 
Cons: The heavy flywheel is a popular complaint among smaller individuals as this bike caters to some of the larger folks. This also may affect the way it sits and the comfortableness for shorter people. It was noted that despite it being a heavy flywheel, there was some rocking back and forth when pedaling. This may be due to the height.
GOREDI Under Desk Mini Exercise Bike
Summary: The Vaunn Medical Folding Pedal Exerciser keeps it's customers in mind with non-slip pedals to ensure comfort and safety. It's a little taller than some of the others under the desk bikes with the idea that many complain about their feet hitting the floor. This efficient bike with a smooth ride is a great option for those with longer legs and bigger feet. 
Pros: Not only are the feet lined with no-slip rubber material but they also offer four loopholes for adjusting to foot size. This is something different that other companies don't always offer. This machine can also bear up to 400 lbs with its heavy steel flywheel. 
Cons: The heavy flywheel is a popular complaint among smaller individuals as this bike caters to some of the larger folks. This also may affect the way it sits and the comfortableness for shorter people. It was noted that despite it being a heavy flywheel, there was some rocking back and forth when pedaling. This may be due to the height.
Sunny Health & Fitness Magnetic Mini Exercise Bike
Summary: This magnetic mini exercise bike does it all offering a safety foot strap and handles so you can choose whether you want to peddle with your feet or push with your arms. It supports up to 220 pounds and is lightweight for portability. 
Pros: Sure all under the desk bikes can technically be used for arm pedaling, but Sunny Health and Fitness Magnetic Mini Exercise Bike keeps you in mind by adding grooves and grip for when you use your hands.  Some days you may want more of a challenge than others so they offer eight incremental levels of difficulty. 
Cons: Some people have reported that the pedals have unscrewed after some time of use. This can be inconvenient for people to either try to fix it themselves or to call customer service and wait for a replacement.
Key Takeaways
You can't go wrong with an under the desk bike. Especially with any of the ones listed above. You'll get a great workout while staying productive at an affordable cost. The best part? You can do it from your home or office, or take it with you wherever you go. Give one of these under the desk ellipticals a try for increased energy and productivity.  
Other Great Health Related Articles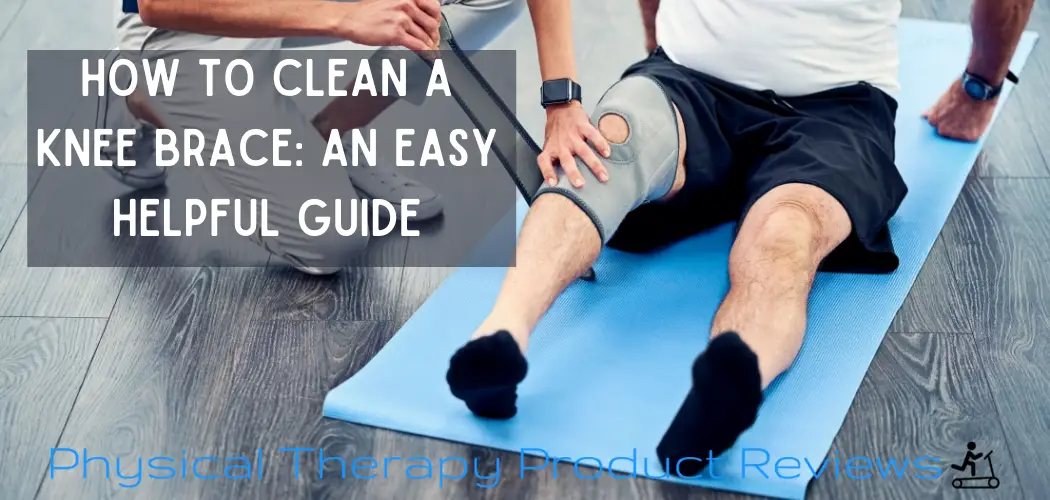 If you're using a knee brace, there's a good chance that you will be wearing it often since our knees get so much use during …
Disclaimer: The information provided in this post is for educational purposes only. This is not a substitute for a medical appointment. Please refer to your physician before starting any exercise program.