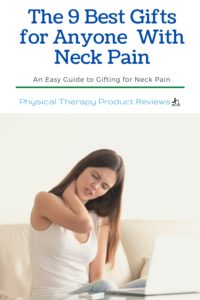 Having pain in your neck is a pain in the neck. Chronic neck pain has become an extremely wide-spread issue. With so many of us living our lives planted in front of a computer screen, on the phone, or behind the wheel, the pain in our necks has made it difficult for us to relax and enjoy the simple things in life. 
If you or someone you know, suffers from issues related to neck pain, then this is the guide for you. Below are some of the best gift ideas for those who suffer from neck pain.
Decrease Pain with a Neck Hammock
The Original Neck Hammock is a patented cervical traction assistant that was designed to pull the head gently away from the neck to stretch and decompress the spinal cord. It is recommended that you use this device for 10 minutes a day.  We also did an in-depth review of the best neck hammocks for home use.
Benefits of the Neck Hammock include but are not limited to:
Decreased pain

Easy to use

Increased blood flow

Increased mobility and range of motion in neck and shoulders.

Portable for convenient use anywhere your travels may take you.
Relieve Achy Muscles with a Neck Muscle Massager
The Naipo™Shiatsu Back and Neck Massager is an excellent option for anyone who suffers from sore, achy, stiff muscles in their neck and back. Although the name only mentions the back and neck of its title, this massager is great for use on other areas of the body that may be sore and stiff as well. This massager is portable and can be used in your home, office, or even while traveling in your car. 
Benefits of the Naipo Shiatsu Back and Neck Massager include, but are not limited to: 
Deep kneading massage for:

Back

Feet

Legs

Neck

Shoulders
Heat option that has a safety shut-off after 20 minutes of use. 

Offers eight deep-kneading shiatsu massage nodes to soothe tired muscles. 

Offers three adjustable intensity levels
Try a Pillow Designed for Neck Pain
The Milemont™ Memory Foam Pillow is another great gift option for yourself or someone you care about. The premium memory foam allows for superior cervical support. Contoured neck support allows for a restful night's sleep. 
Benefits of the Milemont Memory Foam Pillow include, but are not limited to: 
Conveniently fits standard-sized pillowcases

Ergonomic design relieves pain in the:
Good for those who sleep on their:
Improved blood flow

More restful sleep
Stop Headaches with a Neck Relaxer
The RESTCLOUD™ Neck and Shoulder Relaxer is an awesome option for anyone suffering from headaches and stiff neck muscles. This cervical traction device is great for anyone who needs pain relief and cervical alignment. This neck relaxer is a great option for relieving pain, but should not be used for the entire night and typically takes around 3 days for your body to adapt to using it.
Benefits of the RESTCLOUD Neck and Shoulder Relaxer include, but are not limited to:
Relief of pain associated with:
Restores proper cervical curvature

Easy to use

Typically begins to relieve pain within 10 minutes of use. 

Dense and soft foam provides a sturdy light-weight base.
Turn Down the Pain with a TENS Machine
The iReliev TENS and EMS Unit offers 14 therapy modes for premium pain relief. This is the Cadillac of electronic pain relief units and our top TENS for Sciatica as well. Great for anyone who suffers from chronic nerve and muscle pain. 


Benefits of the iReliev TENS and EMS Unit include, but are not limited to:
6 EMS Modes for: 

Exercise warm-up

Muscle conditioning

Muscle recovery

Strength endurance
Cleared for use by the FDA

Compact and easy to carry around the hip or inside a pocket

Easy to see, backlit screen

Large and small electrode pads included

Rechargeable battery
Decrease Muscle Tightness with a Neck Hot Pack
The Huggaroo™ Neck Wrap is a great gift for anyone who frequently uses a heating pad to relieve their sore muscles. This microwavable soft, plush heating pad creates a cocoon of warmth that soothes your aches away. 
Benefits of the Huggaroo Neck Wrap include, but are not limited to:
Can be frozen for use as a cold compress

Deep heat lasts approximately 15 minutes and stays warm for another 15 minutes.

Filled with an assortment of natural ingredients including lavender for a fresh, calming scent that is sure to relax you. 

Microwaveable and cordless
Lower Pain levels with Lidocaine Pain Patches
IcyHot Lidocaine Patch Plus Menthol™ makes a great stocking stuffer for that person in your life who is always on the go and can't take the heating pad with them. Fast-acting with long-lasting effects. Comes with five patches for multiple days of relief.
Benefits of the IcyHot Lidocaine Patch Plus Menthol include, but are not limited to:
Fast-acting

Long-lasting

Relieves pain associated with:

Arthritis

Backaches

Bruises 

Cramps

Muscle strain

Sprains
Improve Muscle Health with a Resistance Band Set
The Black Mountain™ Resistance Band Set delivers the quality results that you would expect to receive from going to a gym and spending hundreds of dollars on memberships. This set is also our favorite resistance band set overall. Target every muscle in your body with this compact work-out system. 
Benefits of the Black Mountain Resistance Band Set include, but are not limited to:
Achieve a full-body workout

Bands have a resistance range of 2-30 pounds, when "stacked" they can have up to 75 pounds of resistance. 

Color-coded system

Includes:

Ankle strap

Carrying bag

Door anchor

Exercise chart

Starter guide

Lifetime warranty
A Topical Pain Cream That's Prescription Strength
Give the gift of relief from arthritis pain with Voltaren™ Arthritis Cream. This cream is prescription strength without the hassle of having to go to the doctor. Simply apply to affected areas and let the cream go to work. Results are typically noticed within seven days of use.
The benefits of Voltaren Arthritis Cream include, but are not limited to: 
Easy to twist cap

Improves mobility

Non-greasy formula

Reduces stiffness

Relieves arthritis pain

Works best when used four times daily for long term relief. 
Worst Gifts for Someone with Neck Pain
There are some gifts that despite your best intentions to help, may actually make someone worse or make them feel worse about themselves.
Some examples include:
A posture brace as it points out to the person you think they look poorly

Any sort of neck brace – it has been shown to decrease neck muscle strength increase in stiffness

Any sort of chiropractic or type of treatment where you may gift one treatment but they are going to recommend 10 treatments and make the person spend more money on the gift than you did
While pain is inevitable, suffering with it doesn't have to be. This list includes great options for those who suffer from chronic or occasional neck pain. Always speak with your physician before using alternative treatments to make sure that what you choose will not damage you further. 
Other Great Rehab Related Articles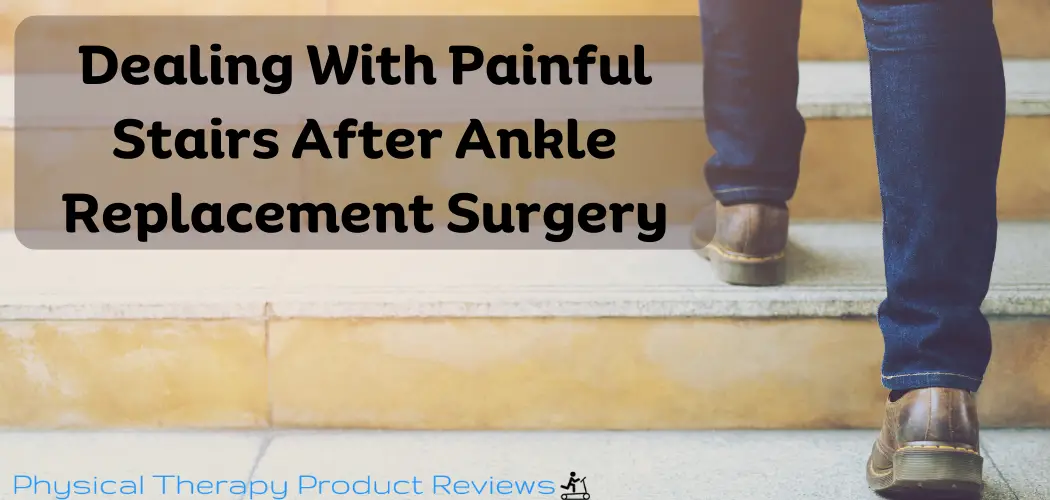 After undergoing an ankle replacement surgery, patients may experience pain when climbing stairs. The level of pain can vary from mild discomfort to severe pain,
Disclaimer: The information provided in this post is for educational purposes only. This is not a substitute for a medical appointment. Please refer to your physician before starting any exercise program.