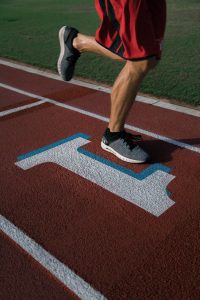 If you've ever trained for a race or competed in a sporting event, then you know your leg muscles can take a brutal beating that leaves you feeling stiff and sore. The cells in your muscles have to work hard to recover after strenuous exercise. Whether it's work-out related or caused by a medical issue, such as lymphedema, heart conditions, kidney issues, liver problems, or deep vein thrombosis, pain and swelling in the lower extremities is no fun. 
The quickest way to relieve the swelling and discomfort is by increasing blood flow to the legs and feet. One of the best, not to mention most relaxing, ways to do this is by using compression recovery boots.
What is a Compression Recovery Boot System?
Compression recovery boots are sleeves that you slide onto each leg. The sleeves are attached to a pump that uses pneumatic airflow to apply varying amounts of pressure to different parts of your legs. They work in a pattern, starting at the base of the ankle and moving the pressure upwards.  Compression recovery boots improve blood circulation and help eliminate toxins via the lymphatic system.
What are the Benefits of using a Compression Recovery Boot?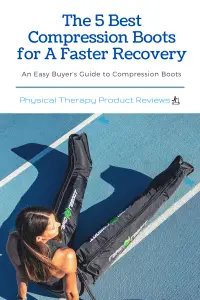 Pneumatic compression boots have been shown to have many beneficial effects, including: 
Compression boots work to reduce blood waste products, such as serum creatinine kinase. This is an enzyme released into the blood when muscles are damaged. 

Use can lead to the reduction of post-exercise soreness and swelling.

Facilitates removal of lactic acid, which builds up during exercise or strenuous activity.

Simulates a lower limb massage to help alleviate inflammation.

Compression recovery boots have been shown to increase flexibility when used post-workout.

They can reduce oxidative stress to the skeletal system and muscles. 

These devices have been used by hospitals for years to help prevent blood clots from forming post-surgery.
How do Pneumatic Compression Recovery Boots Work?
Similar to regular compression socks, pneumatic compression recovery boots work by increasing blood flow through the veins in your lower extremities. However, unlike regular compression socks, these boots provide a higher rate of compression. This higher rate of compression often produces better results. 
These boots are slipped onto the legs and envelop the lower extremity like a sleeve. Each sleeve contains a certain number of air chambers that are cyclically inflated and deflated via compressed air and a pump.
How to Use a Recovery Boot System
How you use a recovery boot system will depend on why you need them in the first place. Many athletes use them after strenuous runs, marathon training, or demanding workouts. It's recommended to use recovery boots 3-4 times a week at sessions around 30 minutes in length for optimal recuperation.
If you're someone who stands on your feet a lot during the day, you should consider using recovery boots at home after a long shift. If you're using pneumatic compression recovery boots for medical reasons, be sure to follow your doctor's guidance for desired results.
What to Look for in a Recovery Boot System
Recovery boots can be pretty pricey, so you're smart for doing plenty of research. Look for quality and a great warranty to protect your investment. 
Other factors to consider include: 
Number of chambers in the sleeve of the device

Ability to use the device on other parts of the body as well as the legs

Degree of control over how much pressure is used

Total pressure output available

Wase of use and set-up

Size and storage
How Often Can You Use Recovery Boots?
You can use recovery boots multiple times a day if you want. It has been recommended to use them before and after exercises. We personally use ours every time after a good workout and even the next morning if there is muscle soreness from the day before.
Are recovery boots painful?
Not at all. The compression should not be strong enough to be painful. There may be some mild discomfort but it should be minimal and classified more in the "hurt so good" category.
If it is painful, then you need to turn down the pressure until it is comfortable. 
Can recovery boots cause injury?
No, it's extremely unlikely that that recovery boots can cause an injury. That being said do not use recovery boots if you currently have a fracture, open wound, or current infection. This would only make things worse.
When is the best time to use recovery boots?
As mentioned above we recommend and personally love to use our recovery boots after exercise. This speeds up recovery and reduces soreness to get back after it the next day.
The Best Compression Recovery Boots
With the number of compression recovery boots available, it can be overwhelming trying to narrow your search. Here are a few of our favorites that stand out among the competition.
Rapid Reboot Compression Boot Complete System
Summary: This boot recovery system allows you to control how much pressure you want to use and for how long. It offers attachments for use on your entire body, both arms in addition to legs. We love how easy the control unit is to work and that it comes with a carrying case. Plus, it comes with a 2-year warranty ensuring that you get your moneys worth.
Pros: Boasts two different zipper sizes to accommodate different body types. Offers good quality and a good price.
Cons: It may be hard to store this unit as the air hoses are permanently affixed to the unit.
NormaTec Pulse 2.0 Leg Recovery System
Summary: This Recovery system will make you feel like you have your own personal massage therapist to help you recover faster. It's great for boosting circulation. Normatec has been the industry leady for a while so you know it's of the highest quality. This also comes with a 2-year warranty.
Pros: Offers Bluetooth capabilities, has an LCD touch screen, and is lightweight.
Cons: The quality may not be as good as you expect from this price point and customer service can be a bit slow.
DSMAREF Recovery Compression System Full Package
Summary: The Dsmaref Recovery Compression System Full Package is an easy-to-use compression system that offers different size options to order and includes an arm and waist sleeve as well as a carrying bag. 
Pros: Comparable to top name brands, good quality, and easy to use.
Cons: You are unable to customize how long the device stays inflated and cannot control the amount of pressure applied with this device.
Compex Ayre Wireless Rapid Recovery Compression Boots
Summary: The Compex Ayre Wireless Rapid Recovery Compression Boots offer high-intensity pressure and come with a rechargeable lithium-ion battery that allows up to three hours of compression treatment.
Pros: This unit is affordably priced compared to other models and offers an open knee design that helps to accommodate different sizes of body habitus. It also offers the ability to customize the degree of intensity desired and comes highly recommended.
Cons: It was hard to find a con for this model other than the foot/ankle attachment runs a little small.
Flyte Recovery Boots System
Summary: The Flyte Recovery Boots System is a six-chamber leg cuff that provides 16 customizable levels of pressure.
Pros: This device offers an impressive two-year warranty and is efficient at reducing leg pain and increasing circulation.
Cons: It can take a while for this unit to ship.
Other Great Health Related Articles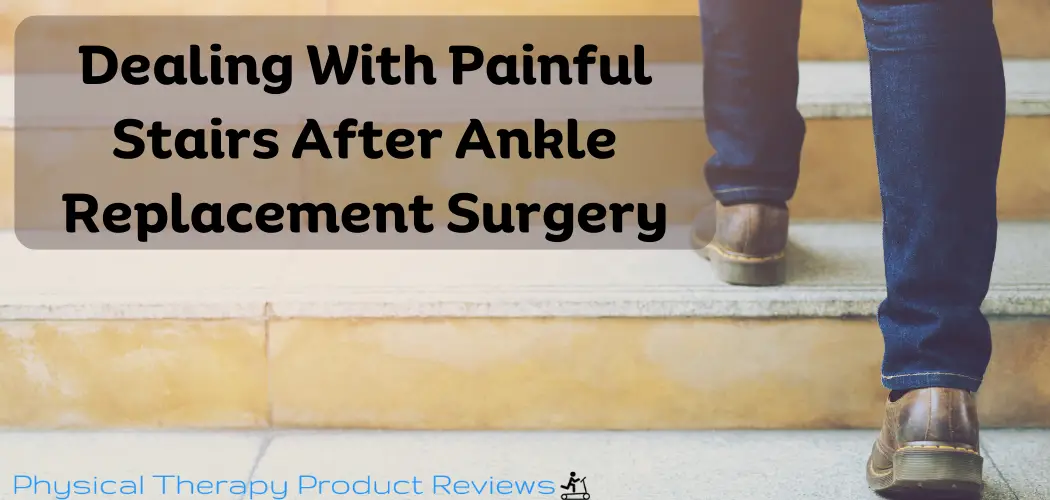 After undergoing an ankle replacement surgery, patients may experience pain when climbing stairs. The level of pain can vary from mild discomfort to severe pain,
Disclaimer: The information provided in this post is for educational purposes only. This is not a substitute for a medical appointment. Please refer to your physician before starting any exercise program.