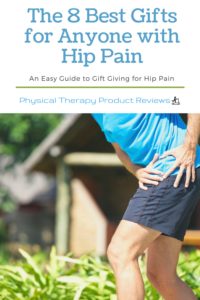 If you've ever experienced hip pain or other musculoskeletal problems, then you know just how detrimental it can be to your daily routine. Hip pain can be caused by various injuries or conditions. The most common cause of chronic hip pain can be attributed to Arthritis. Osteoarthritis, which is the most common form of arthritis, is the wear and tear of the cartilage around the joints. If you or a loved one is suffering due to hip pain, try one of our recommended products below to start feeling better soon! 
Improve Fitness with a Sitting Elliptical
One of the keys to improving hip pain (and other musculoskeletal problems) is to improve your body by becoming more active. The Cubii sitting elliptical is the perfect gift for those individuals that might work from home or have an office job where they sit down all day long. Office workers can use the mini elliptical to move their legs and exercise while getting their work done at the same time. You can even use the machine while simply watching your favorite show after work. There is a digital monitor on the elliptical that shows you tracks how many calories you've burned, the amount of distance you've traveled, the number of strides you have pedaled, and more. 
Get Better Sleep with a Knee Pillow to Keep the Hips Happy
To relieve hip pain during your sleep, you can use this pillow which fits comfortably in between your knees. The Abco Tech Memory Foam Knee Pillow provides total support and helps to relieve sciatica pain or pressure on the lower back. The knee pillow is made of high-density memory foam to provide comfort for hours. The ergonomic design of the pillow helps align your hips, legs, and spine perfectly in place while you are sleeping. The pillow also improves circulation. Your loved ones will love this knee pillow as a gift especially because it comes with a lifetime warranty so they can replace it if they are unsatisfied with the product. 
Give the Gift of Self Myofascial Release with a Foam Roller
The TriggerPoint GRID Foam Roller would be the perfect gift for any trainers, athletes, coaches, or massage therapists in your life. The patented design features a multi-density exterior that is constructed over a hollow, rigid core. It even comes with a complimentary instructional video library on the best foam rolling techniques. Current owners of the product state that it is a durable product and very effective for hard to reach trigger points. The foam roller will maintain its original shape and integrity even after being used multiple times. Truly, it would make a great gift for anyone who is active and experiences hip pain. 
Help Target Achy Muscles with a Trigger Point Massage Gun
Another great gift that will help access trigger points is a trigger point massage gun. The deep tissue massage gun features low noise, handheld percussion massager that can reach your back muscles. It is great for relieving soreness. The Fly By F1 Pro Massage Gun provides six different head options and three different speed options for the massager. It is lightweight (only 1.8 pounds) and portable so it would be perfect to take on vacation. 
Take Control of Pain Levels with a TENS Machine
Another great gift for relieving hip pain is the TENS Unit plus EMS Muscle Stimulator by iReliev. The set features eight modes of Transcutaneous Electrical Nerve Stimulations (TENS). The TENS modes are great for people with arthritis. It will help relieve their pain. The set also has six Electrical Muscle Stimulation (EMS) modes that help to strengthen and condition muscles. The EMS modes are good as a warm-up before exercising. Your active family members and friends will appreciate this gift that they can easily wear on their hip or slip into their pocket. These are our favorite TENS unit for pain relief.
Put a Pause on Pain with Hip Lidocaine Patches
These Icy hot lidocaine patches with Menthol work great to relieve hip pain. The packet includes five patches that help break down exasperated nerves by targeting specific pain areas. The patches have no odor to them and are great for pain caused by Sciatica. The icy coolness of the product helps dull the pain and the heat helps relieve muscle aches. Get this gift for your loved ones to provide them with long-lasting and fast relief from hip pain. 
Improve Hip Strength with a Mini Band Resistance Set
The best strategy for relieving musculoskeletal pain is to become more active! To motivate your loved ones to start living a more fit lifestyle, you can gift them with this mini-band resistance set. The WODSKAI Fabric Bands are anti-rolling and non-slip bands will help strengthen the hips and the booty all at once. There are five different levels of booty bands so anyone from newbies to professionals can use this product. This set is an environmentally friendly product made of cotton polyester material. It includes a 60-day refund guarantee so the customer will get their money back if they are not satisfied with the product. This would be the perfect gift for your family and friends that love to do pilates, yoga, CrossFit, Insanity, or P90x. 
Try Voltaren - A Topical Pain Cream That's Prescription Strength
If your loved ones are looking for a topical method of relieving their hip pain, try gifting them with this Voltaren topical pain cream. The cream works great for relieving pain caused by arthritis. It is made of prescription-strength ingredients that improve stiffness and mobility. Unlike other creams, this is a non-greasy product. The diclofenac sodium penetrates the joints and helps decrease pain by targeting the exact pain location. Voltaren is the #1 doctor recommended brand for over the counter topical pain relief products. Your loved ones will greatly appreciate you for gifting them with this product, and so will their hips!
Worst Gifts for Someone with Hip Pain
Even though most gifts are well intended, they might be received differently. Try and avoid getting any gifts that bring attention to someone's image or weight.
Some examples include:
Weight loss help or pills

Any hip shaping compression garments 

Anything that is backed by research or science. Watch out for those miracle cures.
Truly, everyone can use some great ideas on what gifts to get their family and friends with the holidays coming up. Why not give them something they need as opposed to something they just want. Your loved ones will love you for helping relieve their hip pain by gifting them with one of the items listed above!
Works Referenced:
Other Great Rehab Related Articles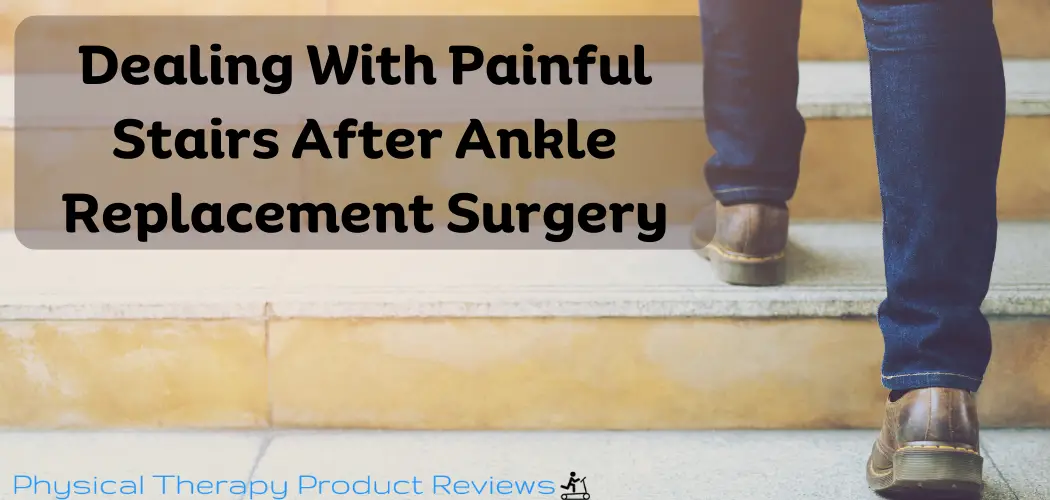 After undergoing an ankle replacement surgery, patients may experience pain when climbing stairs. The level of pain can vary from mild discomfort to severe pain, ...
Disclaimer: The information provided in this post is for educational purposes only. This is not a substitute for a medical appointment. Please refer to your physician before starting any exercise program.