Do you have trouble reaching over your head, carrying your purse, or lifting your kids up? Your shoulder pain shouldn't limit your ability to enjoy everything that life has to offer. The simple acts of lifting, reaching, washing your hair, or brushing your teeth, can all be limited by your shoulder pain.
"The pain and disability associated with shoulder pain can have a large impact on individuals and their families, communities, and healthcare systems affecting daily functioning, and ability to work."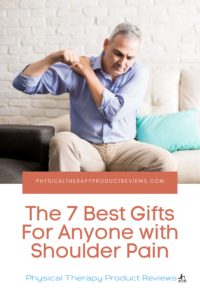 It is the third most common musculoskeletal complaint presenting to physiotherapy. Shoulder pain is a common problem that people deal with on a daily basis. Sleeping difficulties is one of the biggest complaints for people who suffer from shoulder pain. People will spend thousands of dollars on various medical treatments and sometimes undergo unnecessary surgeries or injections.
There are many gifts out there that you can buy a loved one to help them deal with their shoulder pain. We are going to discuss the top ten gifts that are available to help alleviate shoulder pain and get you back to enjoying everything life has to offer.
Improve Strength with a Portable Arm Bike
Portable arm bikes are an amazing resource for people with shoulder pain to help improve their mobility and cardiovascular endurance. These bikes can be easily placed on a table top in order to easily access this bike. The handles have ergonomic grips and improve your ability to rotate the pedals in order to achieve increased shoulder mobility. The ability to change the resistance settings help change up your workout in order to keep your training dynamic. If you're looking to improve your cardiovascular endurance and increase your shoulder mobility then this portable arm bike is your answer.
Help Improve Shoulder Mobility with Shoulder Pulleys
Did you just go through shoulder surgery or a frozen shoulder? These pulleys are your ticket to getting your shoulder back in action and getting your mobility back. They are easy to install over a door and allow for easy access to mobility training. The handles are ergonomic and gentle on your hands. The pulley is easy to maneuver and have no resistance so that you can focus strictly on your mobility. Stop letting your pain and limited range of motion limit your ability to lift your arm, brush your hair, and carrying your kids. Start using these pulleys today to get your shoulder back in action and allow you to achieve freedom of movement again.
Lower Pain Levels with a TENS Machine
Living in constant pain because of your shoulder? Investing in a TENS machine can help give you the pain relief you've been looking for. This unit provides a gentle electric current that helps improve your pain level. There are 14 different modes that allow you to find the perfect match for your pain and symptoms. These units help reduce the need for alternative treatments, like medication, injections, and unnecessary surgery. They are easy to use and apply to your shoulder. The battery life is great for on the go relief. The sleek design allows you to hook it to your belt, put in your pocket, or leave it in your purse. The large screen helps make it easy to see what program you're picking, how to adjust your intensity levels, and change the amount of time it runs. If you're looking for pain relief, look no further because you've found your solution with this TENS machine.
Decrease Muscle Tightness with a Shoulder Hot Pack
Soothing relief is hard to find when you struggle with shoulder pain. This shoulder hot pack can help provide the warm comforting relief you've been looking for. Heat therapy has been shown to increase blood flow, decrease pain levels, decrease muscle tightness, and help relax nerves. This hot pack helps relax and relieve the tension in your shoulder and neck muscles. These muscles can get locked up when you're dealing with shoulder pain and this is an easy solution to ease that tension. Don't settle for a mediocre hot pack that gets cold by the time you make it back to your couch from the microwave. This hot pack provides up to 15minutes of constant warmth with a relaxing lavender scent. It's easy to use and is soft and comfortable. Your neck and shoulder muscles will thank you after using this amazing hot pack. 
Put a Pause on Pain with Shoulder Lidocaine Patches
Looking for quick and immediate relief of burning shoulder pain? These Lidocaine Patches are your solution. They are easy to use and can provide long lasting pain relief. These patches help reduce the intensity of nerve pain. The Lidocaine Patch helps to desensitize aggravated nerves and provide immediate pain relief. These patches are discrete and can be worn under clothing. These patches come in packs of multiples so you can get relief as needed based on your symptoms. They are clean and don't make a mess which allows for easy application at work, school, or at home. These patches help reduce the need for oral medication and other medical interventions. Need pain relief fast? Lidocaine patches are the best fast acting form of pain relief available.
Improve Shoulder Strength with a Resistance Band Set
The key to relieving shoulder pain is getting your strength back. How do you get your strength back if you don't have access to a gym? These resistance bands are your answer. They can easily be mounted on any door in your home using the included mounting hardware. These bands come in a variety of resistances to allow for novice to expert use. You can accomplish any gym exercise in your own home using these bands. This set comes with an included exercise chart to help you get started and get those muscles firing. You can get those shoulders stronger and more mobile with the use of these bands. These are a great addition to your home to allow for gym level exercise in the comfort of your home.
Try Voltaren - A Topical Pain Cream That's Prescription Strength
Do you suffer from shoulder arthritis? Don't let arthritic pain keep you from enjoying life and performing activities you love. Get your hands on some Voltaren Cream and get that pain under control. This cream can be easily applied to your shoulder and helps alleviate that deep arthritic pain that you suffer from. This cream reduces the need for oral medication and allows for deep relief of symptoms with a simple application. Get this cream on your shoulder and see the immediate effect it has on your pain. It's that simple!
Worst Gifts for Someone with Shoulder Pain
Even though most gifts come from a good place and are intended to help there are few gifts that should avoid giving to someone even though it probably would help. Try and avoid any gifts that target anything the person may be self-conscious of their image or weight. Also, try to avoid buying anything that might be covered for one visit but will need multiple visits that the person would have to pay for.
Some examples include:
A posture brace – People are sensitive to what that might mean you are implying

Anything to do with slimming shirts or weight loss 
Shoulder pain shouldn't keep you from enjoying the things in life that make you happy. Get back in the game and back to enjoying life without pain. These 7 gifts are great for anyone in your life who suffers from shoulder pain. Each gift tackles a different aspect of shoulder pain and can give your loved one the relief they've been looking for. 
Works Referenced:
Other Great Rehab Related Articles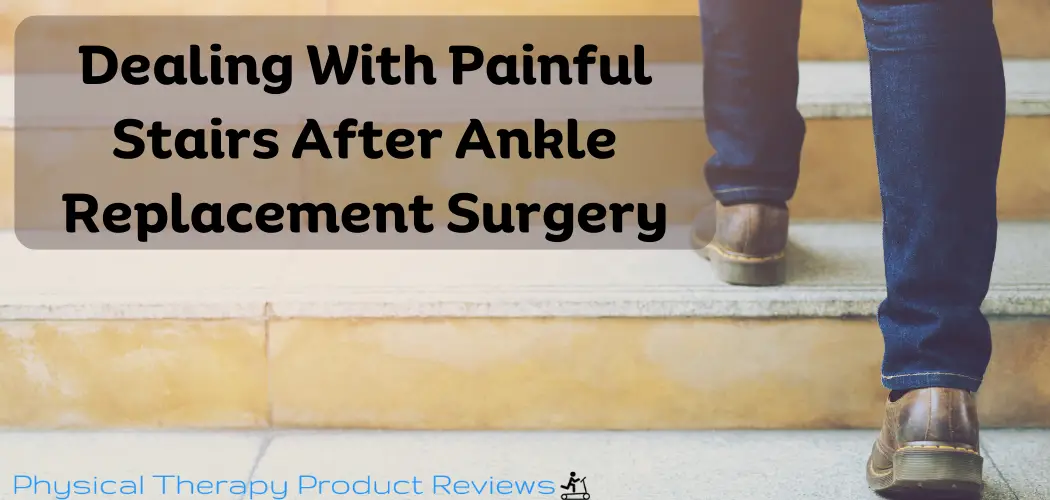 After undergoing an ankle replacement surgery, patients may experience pain when climbing stairs. The level of pain can vary from mild discomfort to severe pain,
Disclaimer: The information provided in this post is for educational purposes only. This is not a substitute for a medical appointment. Please refer to your physician before starting any exercise program.