Are you a stomach sleeper who suffers from neck pain? If so, you're not alone. In the United States alone,  studies show that t least 30% of adults suffer from neck pain. It's more common than you realize and is the culprit behind varying degrees of disability. 
 "Up to 70% of people will experience neck pain that will interfere with their daily activities during their lifetime."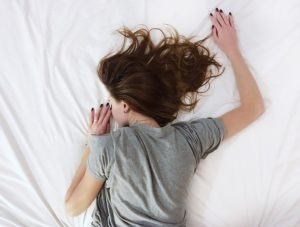 People who suffer from neck pain will try any number of things to get relief. This might include taking medication, getting injections, going through surgery, wearing braces, changing pillows, among other things. Studies have reported that Americans spent $134 billion from 1996-2016 on treatments for neck pain. 
One of the biggest issues for people who suffer from neck pain is getting a good night's sleep. People will do anything they can to sleep through the night; change positions, use sleep aids, and buy new pillows. For stomach sleepers with neck pain, finding the right pillow could be the answer.
What is an Orthopedic Pillow?
Orthopedic pillows are specifically designed to support your head and neck while you sleep. These pillows are made to relieve neck pain. They're designed following strict orthopedic guidelines and promote proper alignment of your neck.
Orthopedic pillows are made with a specific shape to support your head and neck, making them different from traditional rectangular pillows. These pillows typically have special material on the inside, such as memory foam or buckwheat hulls, to adjust for sleep position. Most of these pillows are designed with pain relief in mind.
Sleeping Position is Important for Pillow Choice
Sleep position should play a big role in choosing an orthopedic pillow. No matter if you sleep on your back, side, or stomach you need the right pillow. But how do you know which pillow is the right pillow for you?
Back Sleepers
If you're a back sleeper, you need a pillow that supports the natural curve of your spine by supporting your head and neck. Back sleepers should consider a latex pillow. This material allows your neck to feel supported throughout the night without putting too much pressure on your spine. 
Side Sleepers
If you sleep on your side, you need a pillow that keeps your neck in a neutral horizontal line, which requires added thickness when compared to pillows made for back sleepers. We also recommend using a pillow between your knees to keep your hips in a straight line.
Stomach Sleepers
Sleeping on your stomach can be rough on your neck and back. Unlike the other types of pillows that are thick and firm, stomach sleepers should use a relatively flat pillow to keep your neck from being strained upwards. With that in mind, if you're a stomach sleeper, you should consider placing a second pillow under your hips and pelvis to reduce stress on your low back.
Is Sleeping on Your Stomach Bad?
If you're a stomach sleeper, you're probably already aware of the downside. Sleeping on your stomach places unnecessary strain on your neck, back, and spine. This strain often leads to back pain.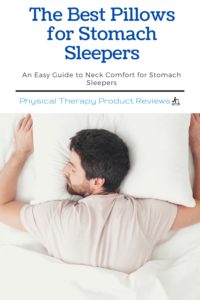 While it's not the best for your back or neck, it can have some benefits for those who snore or suffer from sleep apnea. This position can help keep the airways open to improve breathing. 
If you just can't force yourself to sleep on your side or back, it's important to note the impact an appropriate pillow has on your body. If you find yourself sleeping on your stomach more often than not, at least get yourself a pillow made specifically for this sleeping position.
What to Look for in a Pillow for Stomach Sleepers
When searching for the best pillow to meet your needs, you'll need to look for specific features. Comfort and support are the obvious concerns, but you'll want to consider all of the following. 
Loft
The loft of a pillow refers to its height. A low loft pillow, or one with a height below 3 inches, is generally preferred by stomach sleepers.
Support
A pillow with the best support will keep your neck and spine aligned. This helps prevent aches and pains for stomach sleepers by reducing tension in the neck and shoulders.
Firmness
Pillows range from soft to firm. In addition to sleeping position, body weight and personal preferences play a role in determining the best firmness level. Stomach sleepers typically benefit from a soft to a medium-firm pillow.
Pressure Relief
A pillow that cradles the head and neck helps relieve pressure. Since any pressure on the neck and spine causes discomfort for stomach sleepers, a pillow that alleviates pressure in these areas is beneficial.
Shape
Pillows tend to have a rectangular or square shape, but the materials and construction determine how well the pillow retains its shape. Latex is more likely to retain its shape throughout the night, providing consistent support for stomach sleepers.
Price
The price of a pillow depends on the materials and construction used. Pillows have a wide range of price points, with budget pillows costing $10 to $20 and luxury options costing $150 or more.
Quality Materials
The quality of materials used in a pillow determines its lifespan. On average, a pillow should provide consistent support for three years.
Moldability
This refers to how easy it is for sleepers to shape the pillow as needed. Stomach sleepers may need to reshape their pillows throughout the night to make sure the head and neck are properly supported.
Different Sleep Positions
The Best Orthopedic Pillow for Stomach Sleepers
Bluewave Bedding Super Slim Gel Memory Foam Pillow for Stomach
Summary: This pillow is great for both stomach and back sleepers as the gel memory foam provides both comfort and support. The thin design also gives the added benefit of improved breathing. 
Pros: comfortable, thin, supportive
Cons: complaints it can be too thin, too hard
Coop Home Goods - Eden Adjustable Pillow
Summary: This pillow provides versatility with it's ability to be adjusted to fit your specific needs. The cooling gel also gives a relaxing sensation while sleeping and prevents the pillow from being too hot. We love this pillow for warmer areas. It's also 100% vegan and cruelty free, which is something that we can all get behind. Overall the construction of the pillow is solid and durable.  
Pros: adjustable, hypoallergenic, cooling gel
Cons: complaints of an odd smell from some
Snuggle-Pedic Supreme Plush Ultra-Luxury Hypoallergenic
Summary: This pillow is hypoallergenic and comes with extra fill so you can adjust the pillow to fit your needs. It's super soft while still providing ample support. Created by a Physician in the US to provide optimal spine alignment.
Pros: Removable cover, extra fill, hypoallergenic
Cons: complaints of odors, too firm for some
Milemont Memory Foam Pillow, Cervical Pillow for Neck Pain
Summary: This contour pillow provides support for all types of sleep positions and can accommodate any sleeper. The ergonomic design helps provide high levels of support and comfort. 
Pros: ergonomic design, memory foam
Cons: doesn't maintain shape, complaints of different odors
BedStory Memory Foam Pillow
In Review
Finding the right pillow for you is essential to getting a good night's sleep. The knowledge gained from this article will help guide you to finding your best pillow and lead you to a restful night's sleep. So whether you're a back, side, or stomach sleeper, the right pillow is out there for you!
Works Referenced:
Other Great Health Related Articles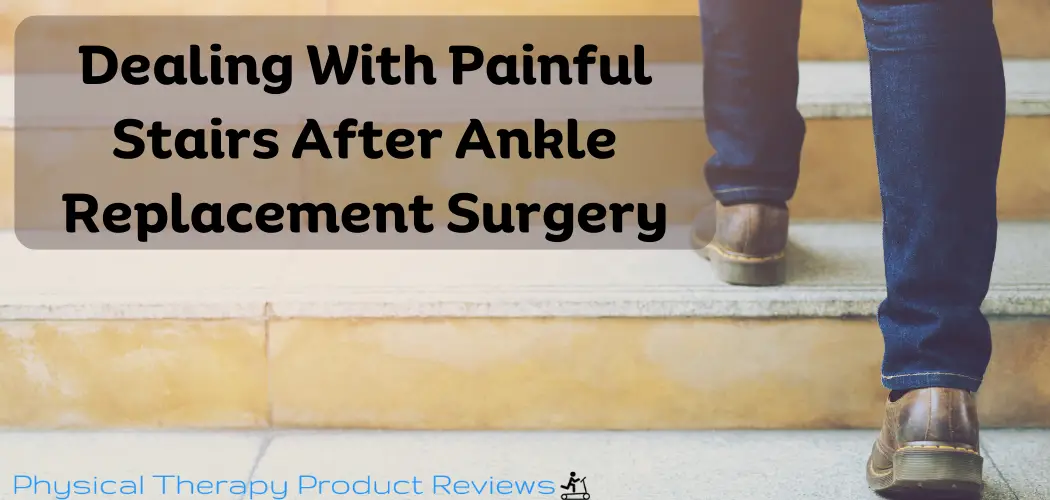 After undergoing an ankle replacement surgery, patients may experience pain when climbing stairs. The level of pain can vary from mild discomfort to severe pain, ...
Disclaimer: The information provided in this post is for educational purposes only. This is not a substitute for a medical appointment. Please refer to your physician before starting any exercise program.