Congratulations, you just graduated from Physical Therapy School! You worked hard in school, but now it's time for the real work to start. It took 7 years of long days and endless hours of studying to get here, but you did it. 
Interviewing for your first physical therapy position can be scary, but I've got a few tips to make it a little easier. With so many new graduates on the hunt for a job, you need to stand out from the crowd. Use this list to prepare, and you'll be starting your new job in no time.
How to Prepare for an Interview
This is first on the list for a reason. It's important to know about the company you want to work for. Before you go in for the interview: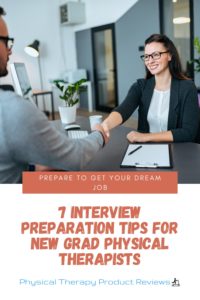 Spend some time looking at the company's website

Check out their social media accounts

Note anything of interest to bring up in the interview
When interviewing, show interest by preparing several questions of your own. Doing so will: 
Show initiative 

Demonstrate your interest in the company

Show your focus on the big picture
Consider tweaking one of the following to suit your needs: 
"I saw you did a coat drive last year, what other community service opportunities are there to help with?"

"I see Jim is certified in dry needling, I'd love to learn more information, is there a possibility for mentorship."

"I see you opened in 2001, what's the biggest need for the clinic today?"
Don't Ask About Compensation...Yet
Asking about compensation too early in the interview process is a red flag for some employers. You've got student loans and low funds, but asking about pay too soon might look bad to a potential employer. 
While you shouldn't ask right away, there is a time to talk salary. You may bring it up at the end of the interview, but it's more appropriate to wait for a follow-up interview or upon receiving an offer. If your potential employer brings it up first, feel free to discuss it. 
Recently, I've noticed that new grads act entitled to a large paycheck, extra vacation time, or only want to treat young athletes. It's important to note it takes time to achieve those goals. You have to prove your worth first.    
Do a Few "Practice" Interviews
Practice makes perfect, right? If possible, schedule interviews with less desirable companies first. This will help you: 
Practice marketing yourself

Prepare to answer tough questions

Get over any first interview nerves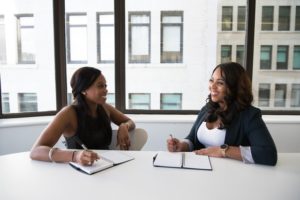 Write down the questions you struggled with after each interview. Prepare for your next interview by researching and preparing a thorough answer for them. You'll be more confident going into your next one as a result. 
Try recording yourself during a mock interview. You might be surprised how some of your answers sound or how your body language comes across. 
You'll probably be asked, "Why do you want to work here?" Be ready with an answer that shows you've done your research. 
If you want to go the extra mile, you can call or email the last place you interviewed at and ask "What can I improve on for the next interview?" They may be willing to share, and their answer just might surprise you.
Have Examples Ready to Showcase Your Experience
Think about your training and have an answer for: 
What was the best clinical rotation and why?

What was the most difficult clinical rotation and why?

Tell me about a time you disagreed with another coworker?

Tell me how you handled a difficult patient and what was the result?

Tell me a time that you made a mistake but learned from it?

What is the most rewarding patient you worked with and why?

What are your greatest strengths and/or weaknesses?
Keep in mind: It is absolutely fine to say that you had a tough Clinical Instructor but refrain from bad-mouthing or being derogatory. Almost all of us had a tough CI so we can easily relate. It's ok to share examples of how it was difficult and how the relationship evolved. Just be sure to show how you handled it with respect and class and turned the outcomes into a positive. 
The same goes for a difficult patient you might have had on clinicals. We all know there are jerks out there, but it's important to show maturity in how you handled the situation and were still able to help them clinically. 
Ask Thoughtful Questions that Show You Genuinely Are Interested in Quality Care and Self Growth
One of my favorite parts of the interview is when I get to open it up for questions for the interviewee. It opens up the regular conversation and also gives me an insight into how involved and interested you are in the position. Some good questions to ask: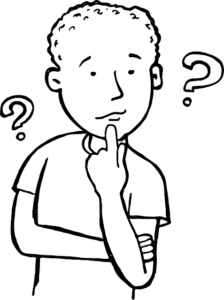 Is there a mentorship program available?

Is there an opportunity for program development to help the community?

What's the onboarding process?

Is there a niche that the clinic is looking to fill?

Is there room or a need for specialization?

Is there a journal club, article review, or ways to help the clinic stay up-to-date?

Is there a yearly review process?
Answer Honestly and Be Confident
Be yourself. 
Don't respond with answers you think the company wants to hear. It won't sound genuine. Answer questions honestly and be confident about who you are. As an interviewer, I want to get to know you and assess your personality. It's just as important to find out who you are as a person as what you know in physical therapy. With all of the continuing education, mentorship, and experience it's easier to teach someone how to become a quality therapist than it is to train them to be a good team member. 
Be Confident
It's important to be confident without coming across as arrogant. Be confident in what you know AND what you don't know. As a new grad, you won't have all the answers but if you can project confidence then patients will trust your clinical judgment. I'd much prefer a confident "I don't know" or "let me think about that" instead of trying to make up an answer.
Don't Close Down Any Ideas Just Yet
You may be asked about different treatment ideas, using modalities, or treatment tools. Don't criticize a certain method outright. You don't know where the clinic stands on those methods. Instead, steer the conversion to the treatments and tools that you are excited about with evidence supporting those thoughts.
Nothing turns off an interviewer criticism of their own work. Keep an open mind and use this first job to learn as much as you can before forming definitive opinions.
I learned more in the first 3 years after graduating than I did during the 3 years of PT school.
Interviewing for your first job as a Physical Therapist is a fun, exciting, and often nerve-racking time in your life. It's important to prepare for your interview, especially in times of high competition. Try these tips to feel prepared and stand out from the rest of the crowd after graduation.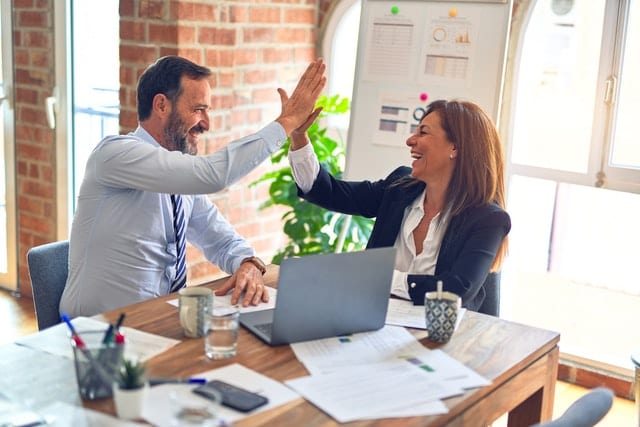 Other Great Rehab Related Articles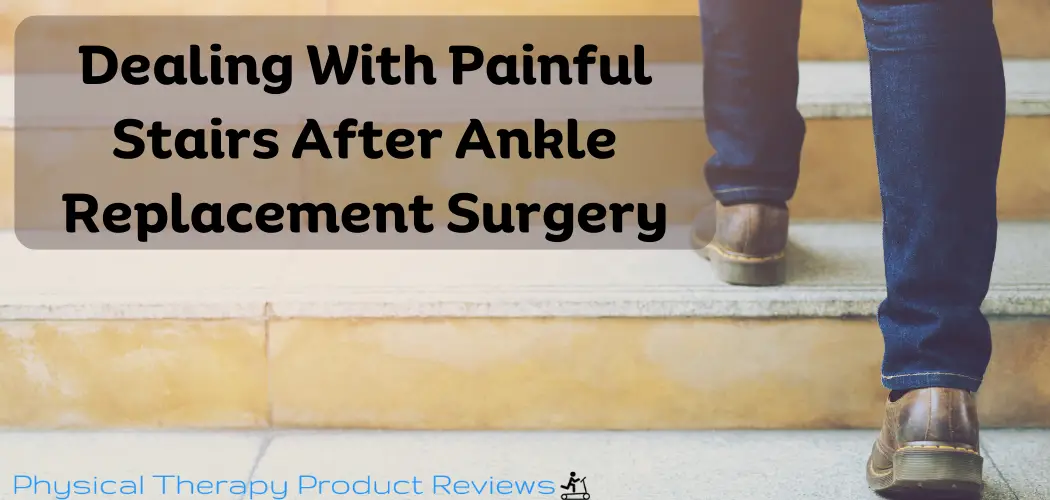 After undergoing an ankle replacement surgery, patients may experience pain when climbing stairs. The level of pain can vary from mild discomfort to severe pain,
Disclaimer: The information provided in this post is for educational purposes only. This is not a substitute for a medical appointment. Please refer to your physician before starting any exercise program.