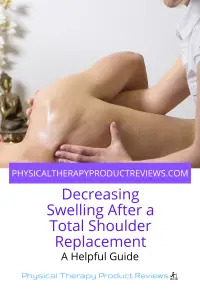 A Total Shoulder Replacement is a surgical procedure that is done to correct joint damage that has not improved with rehabilitation. While this surgery is not as common as your standard total knee and hip, you can expect similar results from the surgery. 
Post total shoulder replacement you can expect pain, stiffness, bruising, and increased swelling as part of the recovery process.
Swelling is a normal part of the healing response after surgery. During the inflammatory stage of healing, there is an influx of cells to the area which causes this increased swelling. These cells are what help repair and fix the damaged tissue from surgery.
Gravity also plays a part in your swelling, typically causing swelling of the fingers and hands. 
As the body continues to heal you will see a decrease in the swelling. There are some helpful tips and tricks to help manage swelling so that it doesn't get out of control.
Swelling occurs 100% of the time post total shoulder replacement. You'll experience swelling and bruising in the operative shoulder area, but you may also notice it in your affected forearm and into the chest. 
This is a completely normal response and you should expect it after your surgery. The swelling can be expected to last for months after your surgery, but you should expect it to decrease over time. 
You should expect about a 60% reduction in your swelling in the first 6-8 weeks of your recovery. Throughout your rehab, you should make it paramount to keep your swelling under control.
How Can You Decrease Swelling?
Ice is first and foremost in keeping your swelling under control. A simple ice pack can be used for 10-15 minutes at a time 4-6 times throughout the day. An 'ice machine' is also a great means of controlling your swelling. These machines are cuffs that secure around the shoulder, pushing cold compression through the cuff for improved swelling management.
Movement is also important in helping manage your swelling. Daily movements of the hand and elbow help increase circulation through the arm, which helps reduce swelling. Consider doing: 
ball squeezes

gentle elbow flexion/extension

wrist movements to get the blood circulating
Resting the affected arm on a pillow when sitting can help decrease gravity's effect on your swelling. Adding a compression sleeve can also assist with managing the swelling.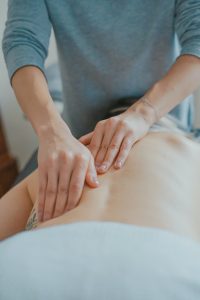 You can ask your rehab professional about lymphatic massage. Lymphatic massage is a specific type of massage that assists the lymphatic system in maintaining the body's fluid balance and circulation throughout the body. This type of massage can help reduce swelling in the limb.
Eat Healthily, Stay Hydrated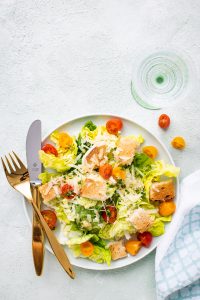 Your diet and hydration are also two things that can affect your swelling. Keeping hydrated helps the body fight inflammation by flushing out toxins and assisting with proper circulation through the body. 
Your diet can also impact your swelling. Stay away from foods high in salt, as these foods increase water retention and negatively impact your swelling.
Tips to Reduce Swelling After Total Shoulder Replacement
What Is Abnormal Swelling After Surgery?
When recovering from a total shoulder replacement there are a few things to keep an eye out for in your recovery: 
Intense pain that cannot be modified with pain meds or position 

Swelling that cannot be controlled with any of the above recommendations 

Incisions that are red, hot, puffy, hot or leaking fluids >72 hrs after surgery 

A fever that gets over 101

°

F 

Signs of circulation problems, like extreme coolness of skin, change in skin color, or numbness in the hand

Chest pain or increased difficulty breathing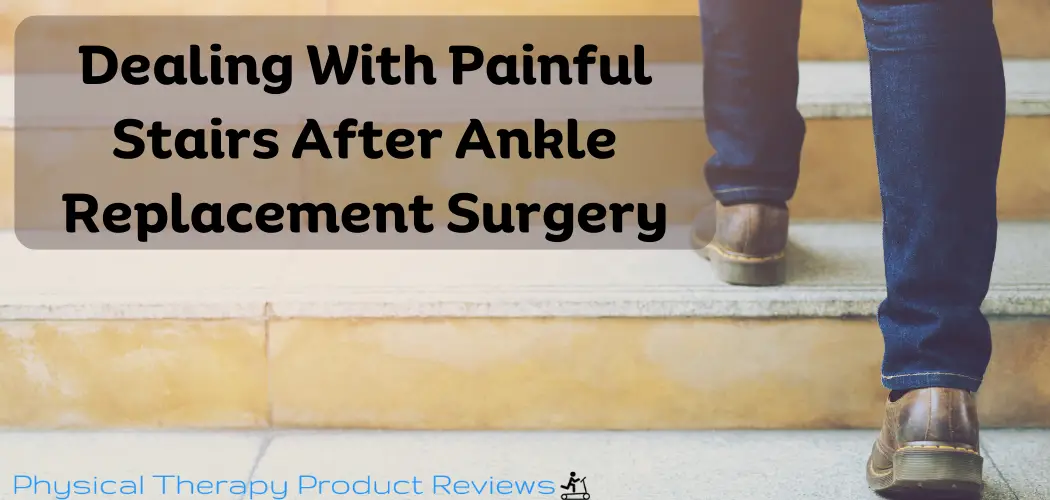 After undergoing an ankle replacement surgery, patients may experience pain when climbing stairs. The level of pain can vary from mild discomfort to severe pain,
Disclaimer: The information provided in this post is for educational purposes only. This is not a substitute for a medical appointment. Please refer to your physician before starting any exercise program.