Knee Pain affects millions of Americans every single day and that number is growing each year. As we live longer and try to maintain our activity levels into our golden years, the incidence of knee pain will continue to rise. There are many different causes of knee pain, each with a different causative mechanism and different levels of pain and one this is for certain, humans don't function well without working knees. When our knees begin to hurt, it impacts every aspect of our daily lives. We need our knees to walk, stand, squat, sit, and even roll over in bed. Knee pain may prevent us from sleeping well, enjoying a dinner with friends, or even being able to walk around the grocery store to get food for the week. One of the best ways to help with knee pain is to provide stability by way of a brace. A hinged knee brace helps with pain because it allows for movement forwards and backwards but limits and stabilizes lateral and rotational movement.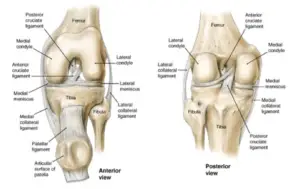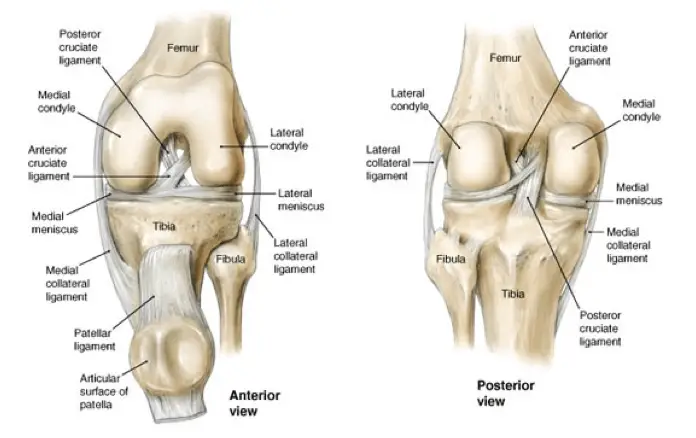 The knee by anatomical design is actually structurally inherently unstable. It is two bones stacked on top of one another as compared to say a hip that provides stability by the depth of the socket. The Femur bone sit atop of the Tibia and on top of the tibia lies two menisci of different shapes that allow small amount of depth and congruity between the bones. Surrounding the inner structures are ligaments, tendons, and muscles which provide the majority of joint stability. When the meniscus and ligaments become damaged it can change the bodies ability to provide the necessary support needed and thus may benefit from using a hinged knee brace.
Who Should Try a Hinged Knee Brace
A hinged brace may not be the answer for everyone, but is a great option for many in pain. The goal of a hinged brace is to decrease pain, improve functional ability such as hiking, walking, or working easier. These are the people who should consider trying a hinged knee brace:
If you are trying to avoid surgery a hinged brace may be able to help you functionally

If you are returning to activities after surgery a hinged brace may help You

If you love to hike, walk, elliptical etc and haven't been able to this may help

A hinged brace may allow you strengthen your knee with less pain to prepare for better outcomes and faster recovery from a total knee replacement
Common Knee Injuries that May Benefit from Wearing a Brace
Ligamentous  Injuries
A hinged brace can help with the rotational stability with a ligament has been injured. The most common ligament injuries include the ACL, MCL, and LCL. The PCL can also be injured but is much less common. The brace can be worn after in the immediate phase after the injury and is also helpful when returning to sports such as skiing or basketball.
Cartilage Injuries
A hinged brace may help with Meniscus injuries, especially in the early phase. When the knee is swollen and painful, the knee can feel like it will give away which is where the brace may be most beneficial.
Knee Arthritis
The brace may help with knee arthritis by offloading the pressure. Even small amounts of support may help decrease pain. Also, when one part of the knee is more degenerated than the other side, a brace may be warranted by helping keep the knee is proper alignment.
Knee Fractures
Whether you have a Tibial Plateau Fracture or a fracture on your knee cap a hinged brace may be the first part of walking and standing again. The brace helps reduce force on the healing bone.
Knee/Patella Tendinitis
Knee Tendinitis is an overuse injury that becomes an intolerance to load issue. To allow for adequate healing and for the tendon to remodel a brace may help.
What We Looked for in a Hinged Knee Brace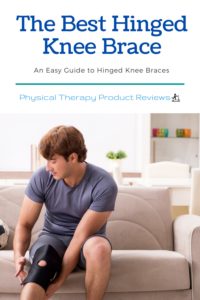 Quality Material – A hinged brace gets a lot of work and needs to hold up to the demands that you place it. Not only does the hinge itself need to be solid but the material surrounding it should be durable and tear resistant.
Fit – The brace should be easy to determine the size and it should be easy to put on. If it's difficulty to put on then you won't use it and the benefits would be lost
Warranty/Return Policy – As always on Physical Therapy Product Reviews we love products that offer a great warranty or a return policy. This tells us not only is the company a great company but that they have confidence in their product and that the product is of the highest quality.
Helpful Tips to Put on a Hinged Knee brace
How to Correctly Measure Your Leg Size for a Knee Brace
The Best Hinged Knee Braces on Amazon
Donjoy Perfomance Bionic Backstop
Summary:
The Donjoy Performance Bionic Fullstop Knee Brace is one of the best hinged braces on the market. The hinge technology with  a four-point leverage system trains the body to avoid "at-risk" position through a dampening cycle of the hinge. Comes with a sophisticated compression and thermal heat regulation that keeps you from overheating. Designed to treat and protect ACL and meniscus injuries, joint instabilities, moderate ligament and tendon sprains, hyperextension, and patella support. This brace is durable and light enough to be the single go to brace for anyone returning to sports after an injury.
Shock Doctor Hinged Knee Brace 
Summary:
The Shock Doctor hinged knee brace comes with patent pending X-Fit strap system that securely wraps leg, contours with comfort and overlaps hinge to maximize stability during flex. The design is specific to support all 4 of the major ligaments and comes with a mesh back to allow for proper air flow. One of the most supportive braces on the market and one of the best looking.
Summary:
The Z1 K2 brace looks more like the classic anti-rotation brace used for ACL injuries but can be used for most knee injuries listed above. The brace can go on either leg, is suitable for ligament injuries (such as ACL, PCL, MCL), Sport Injuries, Mild Osteoarthritis (OA) as well as for prevention of the knee joint from degeneration. Made from Stainless Steel polycentric hinges act to provide the support and stability needed without exerting pressure on the Knee Joint. Thus, making it a perfect off-loader knee brace.  The plastic frame allows for great grip on the leg to prevent slipping. The brace construction is Low profile & Lightweight, which make it extremely easy to use with daily activities.
McDavind Hinged Knee Brace 
Summary:
McDavid is a leader in the industry of sports braces. The McDavid Hinged knee brace is high-level support provides multi directional stability. The elastic crossing straps for enhanced compression and added rotational and collateral ligament support. Provides maximum protection for injury and fits both the right and the left knee.
Summary:
Another leader in brace technology, DonJoy, does not disappoint. The DonJoy Deluxe Hinged knee brace is designed for moderate stability and support for the knee. It comes with a designed that makes it easy to take on and off and is made from material that allows for support yet is also breathable. Can be used in day to day activities as well as sports on the weekends.
A hinged knee brace is one of the most stable options t help with almost any previous knee injury. They allow for a large range of movement while maintaining maximum support. One of the main reasons to try a hinged knee brace is to get back to doing some of the things you loved to do and also some of the things you have to do with less pain.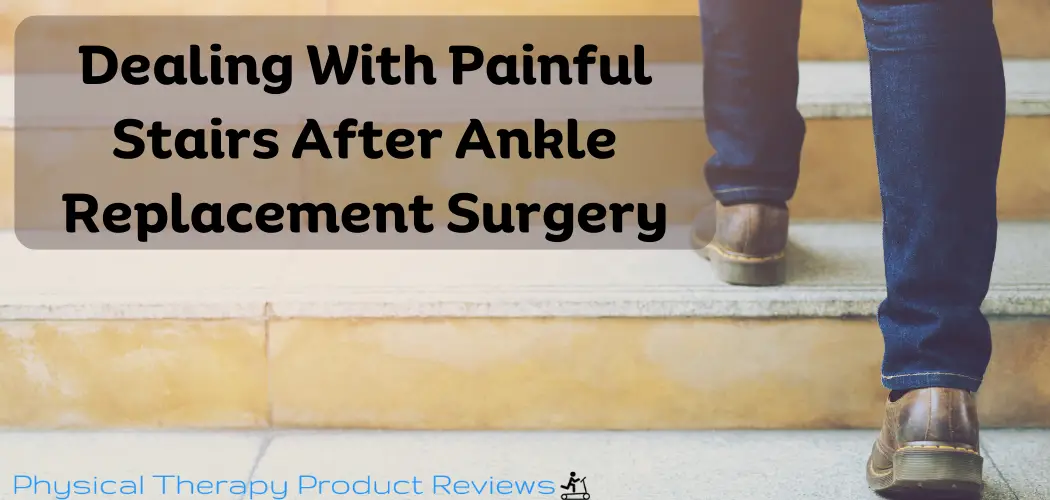 After undergoing an ankle replacement surgery, patients may experience pain when climbing stairs. The level of pain can vary from mild discomfort to severe pain, …
Disclaimer: The information provided in this post is for educational purposes only. This is not a substitute for a medical appointment. Please refer to your physician before starting any exercise program.